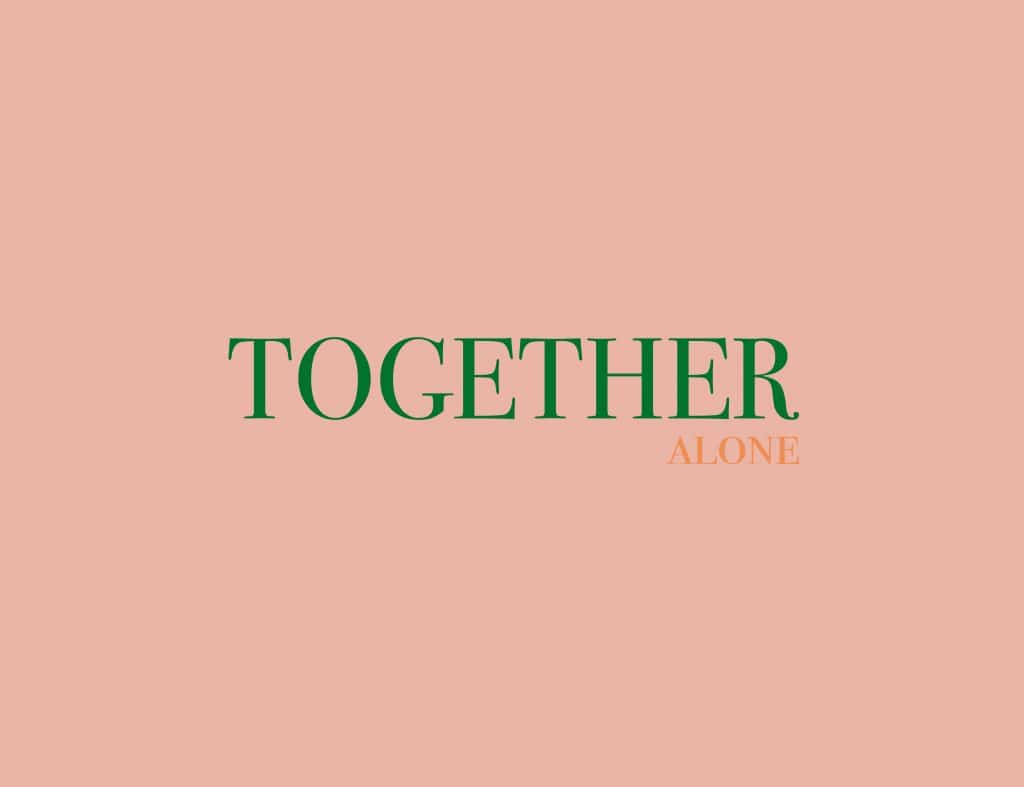 Suomen tiede- ja kulttuuri-instituutit lanseerasivat 23.3. Together Alone -hankkeen: avoimen ja nopeatempoisen ohjelmahaun taiteilijoille ja taiteilijaryhmille, joiden projektit olivat keskeytyneet tai siirtyneet koronapandemian vuoksi.
Haku kesti yhteensä 9 viikkoa ja hakemuksia vastaanotettiin 437 kpl. Näistä valittiin 20 projektia, jotka käsittelivät ajankohtaista tilannetta erilaisin taiteellisin metodein.
Valitut projektit:
Across the Way With… av Shimmer Rotterdam och PUBLICS
Bodytalk av Simo Vassinen, Roope Mokka och Maria F. Scaroni
Hydra Human Hybrid av Charles Quevillon och Maija Tammi i samarbete med Tedd Robinson
A room with a view av Maria Korkeila
World Wide Window av Mikki Nordman
Ceci Moss & Jenni Nurmenniemi: Care Practice: Recipes for Resilience

Aapo Nikkanen: Constructing a specialist network to produce knowledge and act as springboard for artistic work
Pekka Airaxin, Caterina Avataneo & Felice Moramarco: DEMO
Jani Ruscica, Sam Watson & Suzanna Pezo: Felt the Moonlight on my Feet
Yassine Khaled: Monitor Man in the Time of Pandemic
Lenore Malen & Samir Bhowmik: Where from Here
Jenna Sutela & Ella Plevin: World-Body
Emrecan Tanis: H-ome
Anna Nykyri: In-between
Invisible Flock & SubZero: Out of the Flood
Sonya Lindfors: Soft Variations – Online
Caracara Collective: Network
Miila Westin: Keep in Touch
Sakari Männistö: Unum
Anne Pajunen & Psychopomp! Theatre Collective: We need to talk about the future
Olemme erittäin kiitollisia jokaisesta hakemuksesta ja vaikuttuneita siitä, miten taiteilijat ovat peilanneet vuoden 2020 merkittäviä sosiaalisia muutoksia teostensa kautta yksin, mutta kuitenkin yhdessä.
Lue lisää Together Alone -projektista ja valituista teoksista: Together Alone – the Finnish Cultural and Academic Institutes.