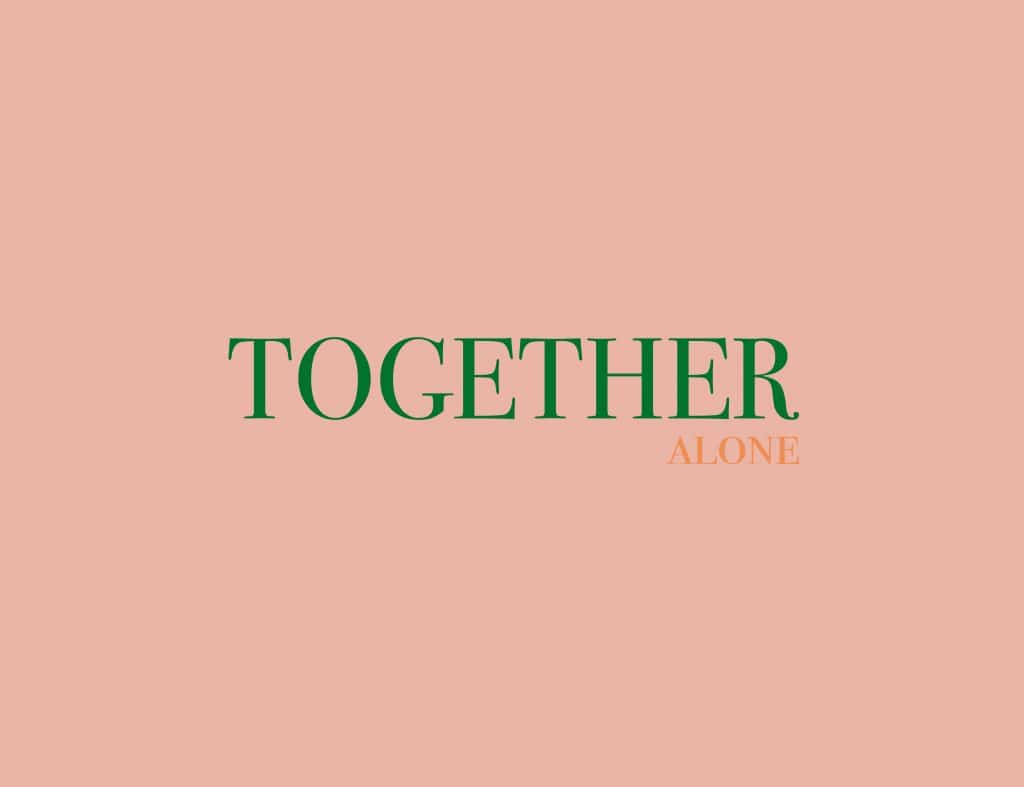 Den 23.3 lanserade nätverket för Finlands kultur- och vetenskapsinstitut projektet Together Alone: ​​en öppen och snabb programansökan för konstnärer och konstnärsgrupper, många vars projekt avbrutits eller skjutits upp på grund av COVID-19.
Efter nio veckor och 437 ansökningar hade vi valt 20 projekt som behandlar den aktuella situationen genom olika konstnärliga metoder.
Här är projekten som valdes:
Across the Way With… av Shimmer Rotterdam och PUBLICS
Bodytalk av Simo Vassinen, Roope Mokka och Maria F. Scaroni
Hydra Human Hybrid av Charles Quevillon och Maija Tammi i samarbete med Tedd Robinson
A room with a view av Maria Korkeila
World Wide Window av Mikki Nordman
Ceci Moss & Jenni Nurmenniemi: Care Practice: Recipes for Resilience
Aapo Nikkanen: Constructing a specialist network to produce knowledge and act as springboard for artistic work
Pekka Airaxin, Caterina Avataneo & Felice Moramarco: DEMO
Jani Ruscica, Sam Watson & Suzanna Pezo: Felt the Moonlight on my Feet
Yassine Khaled: Monitor Man in the Time of Pandemic
Lenore Malen & Samir Bhowmik: Where from Here
Jenna Sutela & Ella Plevin: World-Body
Emrecan Tanis: H-ome
Anna Nykyri: In-between
Invisible Flock & SubZero: Out of the Flood
Sonya Lindfors: Soft Variations – Online
Caracara Collective: Network
Miila Westin: Keep in Touch
Sakari Männistö: Unum
Anne Pajunen & Psychopomp! Theatre Collective: We need to talk about the future
Vi är oerhört tacksamma för varje ansökan och verkligen rörda över hur konstnärer har återspeglat de stora sociala omvälvningarna i vår tid genom sin konst, och viktigast av allt – har gjort det tillsammans.
Läs mer om Together Alone och de valda projekten: Together Alone – the Finnish Cultural and Academic Institutes.