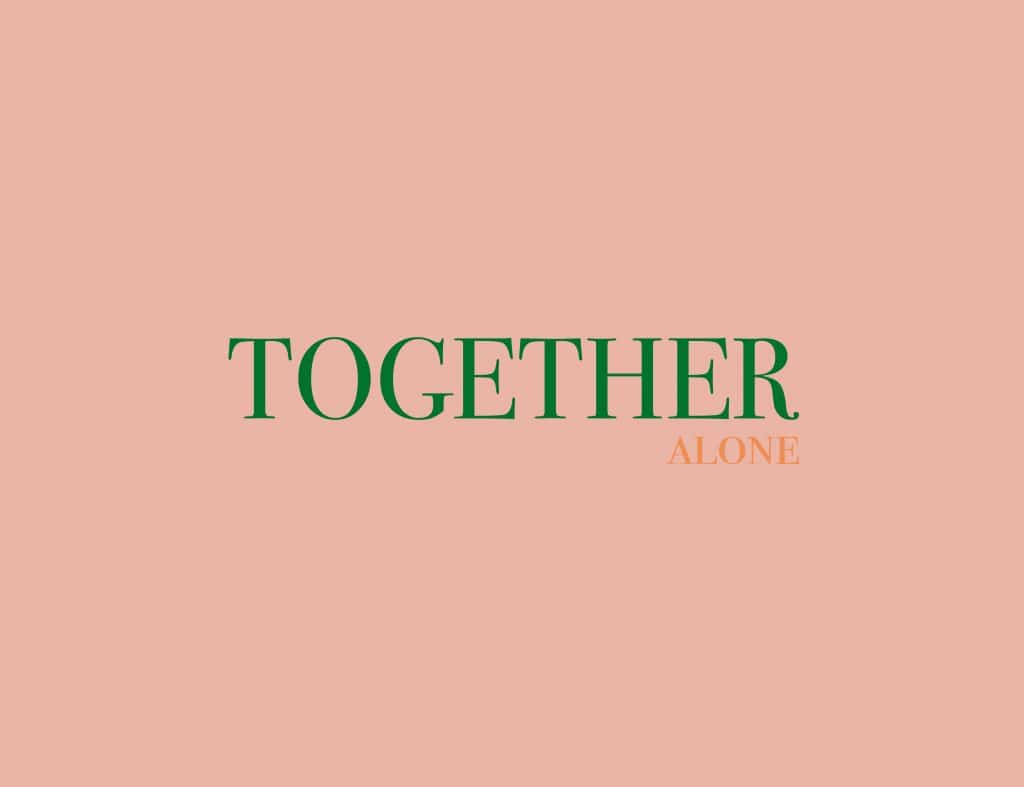 On March 23rd, The Finnish Cultural and Academic Institutes network launched the Together Alone project: a fast progressing open call for artists and creatives, many of whose projects were cancelled or postponed due to the COVID-19. Nine weeks and 437 applications later, we had commissioned 20 artists, creatives and collectives around the globe to reflect upon the current situation through diverse artistic practices.
The selected projects are:
Across the Way With… by Shimmer Rotterdam and PUBLICS
Bodytalk by Simo Vassinen, Roope Mokka and Maria F. Scaroni
Hydra Human Hybrid by Charles Quevillon and Maija Tammi in collaboration with Tedd Robinson
A room with a view by Maria Korkeila
World Wide Window by Mikki Nordman
Care Practice: Recipes for Resilience by Ceci Moss & Jenni Nurmenniemi
Constructing a specialist network to produce knowledge and act as springboard for artistic work by Aapo Nikkanen
DEMO by Pekka Airaxin, Caterina Avataneo & Felice Moramarco
Felt the Moonlight on my Feet by Jani Ruscica, Sam Watson & Suzanna Pezo
Monitor Man in the Time of Pandemic by Yassine Khaled
Where from Here by Lenore Malen & Samir Bhowmik
World-Body by Jenna Sutela & Ella Plevin
H-ome by Emrecan Tanis
In-between by Anna Nykyri
Out of the Flood by Invisible Flock & SubZero
Soft Variations – Online by Sonya Lindfors
Network by Caracara Collective
Keep in touch by Miila Westin
Unum by Sakari Männistö
We need to talk about the future by Anne Pajunen and Psychopomp! Theatre Collective
We are incredibly thankful for every application and extremely moved by how creatives have mirrored the major social upheavals of our times through the arts, and most importantly – have done so together.
Read more about Together Alone and the selected projects: Together Alone – the Finnish Cultural and Academic Institutes.