Anna Antsalo is a director and cinematographer whose documentary Walk the Tideline will be screened as part of a new European film festival Earthly Visions in Oslo on 14 September. The documentary had its premiere in early 2021 at the DocPoint film festival in Helsinki.
All the different aspects of our environment make the theme of this first edition of Earthly Visions. Through both feature and short documentaries, directors from all around Europe are showing us the world that surrounds us, how it is evolving and how we can cope with the problems we are facing today.
.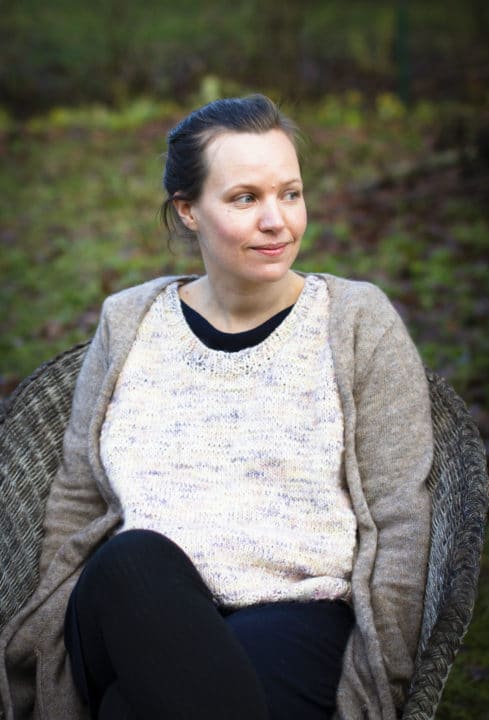 Anna Antsalo. Photo: Tuffi films
Your documentary Walk the tideline is screened as one of the movies of Earthly Visions film festival. What inspired you to make a documentary about "beachcombers" all over the world?
I once read about marine scientist Curtis Ebbesmeyer, who studied the movements of sea currents utilizing container emissions. Beachcombers, or so-called "beach rakes," from around the world told him where and when they found objects from container spills. I became acquainted with Ebbesmeyer's "floatsametric" studies of how ocean currents rotate and sort objects at sea, spitting them at random on shores. I found the whole system really fascinating. Soon my gaze was limited to the rakes of the beaches. In a way, they act as gatekeepers for all the information that the sea spit on the shores.
How did you end up choosing the beachcombers from Japan, UK and The Netherlands to the centre of your film?
Beachcombers are an active and networking group in social media. I followed the groups where they were actively sharing photos and information about their findings. Different item pictures revealed quite well what were the interests of a certain beachcomber: which kind of things were treasures for them and in a way also much about them as a person. Apart from the people who ended up in the movie, we also shot many other beachcombers. Eventually, we had to kind of build a puzzlelike complex, where every one of the beachcombers would bring their own viewpoint to this hobby as well as to complement each other´s knowledge.
Through the items found from beaches, the film builds a portrait of a person. What we leave behind us, the sea will always keep for itself only to bring it up to the beach again, as a message from the past. Which kind of message would you hope that we could pass on to the future generations?
It would be lovely if our message would be light, decomposable and respectful towards other people and our environment, as well as a bit playful.
What surprised you during the filming process? Did you learn something new?
The amount of plastic surprised me! I thought that I would see more treasures. I still learned pretty fast that anything can be a treasure, when it has a story or a meaning.
What are you working with at the moment?
This spring I have been part of a collective that makes a theatre performance consisting of many different films for theater Takomo. The shows will be held in December. Apart from that, I am currently exploring a bit and getting familiar with a new film topic. Next, I want to make a film about darkness.
What inspires you? Which themes interest you in the future? 
I am fascinated by humans' relationship to nature and the unknown, and the chaos vs. control setting. I find myself refocusing my attention on areas and situations that are on the fringes of the universe and comprehension. There on the edge you disappear and the outline of existence is drawn again.
Walk the Tideline will be screened on 14 September as part of Earthly Visions: European Film Selection festival at Salt art & music. The festival is produced by the EUNIC Norway network, which consists of European cultural institutes and embassies located in Norway.
See  the full program and read more: https://finno.no/prosjekter/earthly-visions-a-european-film-selection/
Text: Tilda Anttila